ProClaws
Designed for tough work where reliability counts
Better penetration, less stress on the machine and a mechanical lock that is safe and easy to mount and dismount. ProClaws offers a wide variety of benefits as well as areas of usage.
ProClaws teeth maintain maximum sharpness through their entire lifetime. The fact that it is made out of high quality Swedish steel and that you can get them in a variety of sizes makes them versatile and long-lasting. Its functional design makes it perfectly suited for quarry and mining applications.
Optimal performance at all times
With its low profile and sharp teeth, ProClaws delivers the best possible penetration. Add to that a special feature that will ensure optimal performance at all times: the wear indicator. You will always know when it is time to replace the tooth and you will get maximum wear life out of it. The adapters also have wear indicators to prevent breakage.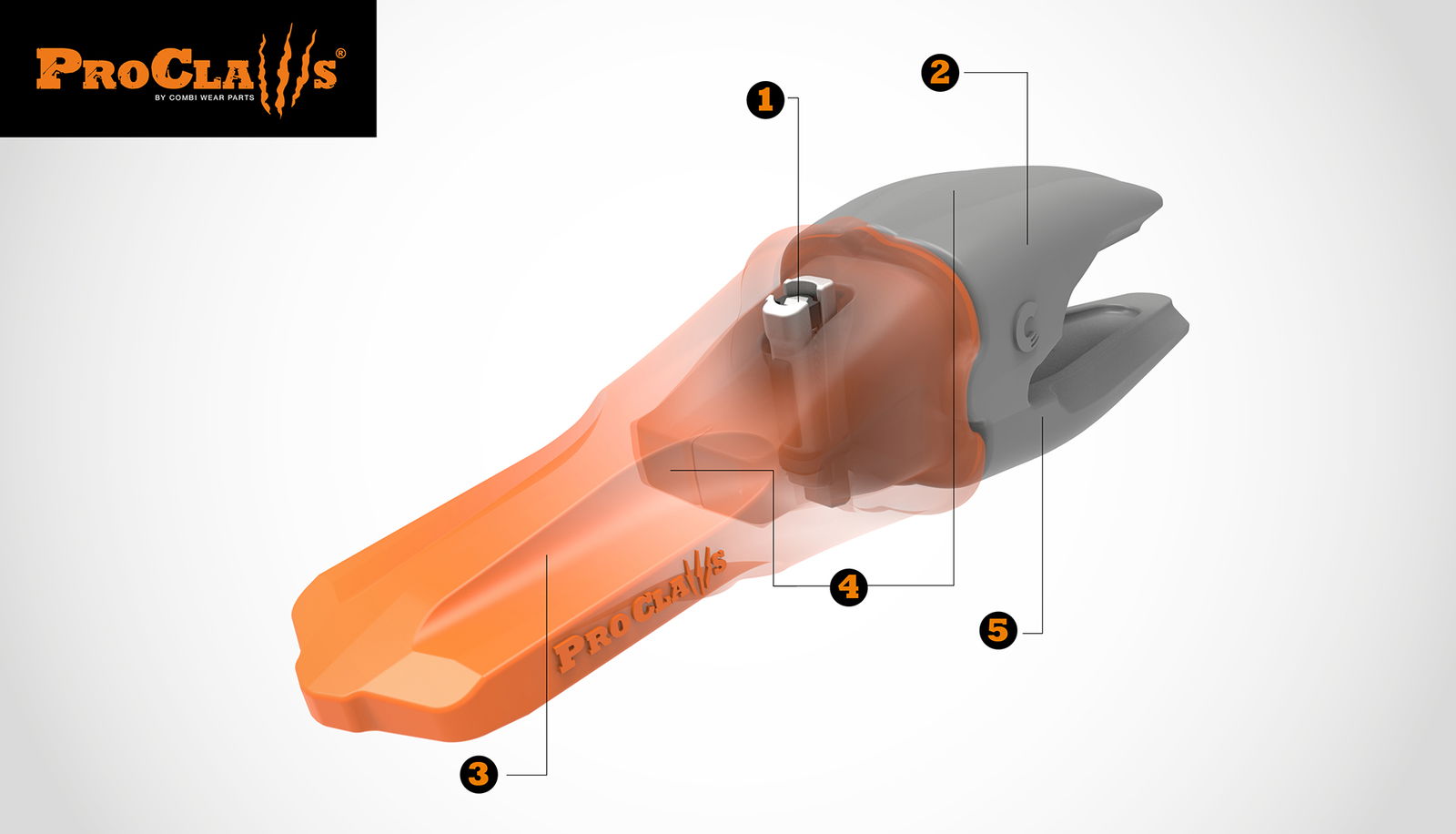 THE PERFECT PARTNER
1. USER FRIENDLY
Reusable and user friendly mechanical lock. Easy to mount, dismount and well protected while in use.
2. STRONG AND RELIABLE ADAPTER
Extended operation time, which leads to lower maintenance costs.
3. FUNCTIONAL DESIGN
Streamlined tooth and self sharpening − better penetration, less stress on the machine and lower fuel consumption.
4. EARLY WARNING
Wear indicators on tooth and adapter signals when the part no longer performs at optimal level.
5. SWEDISH STEEL
A seal of quality and guarantees a responsible total solution with minimal environmental impact.